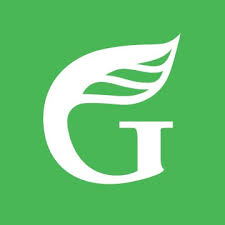 The National Party's visionless obsession with highways is the exact opposite of the smart investment Aotearoa needs in zero-emissions transport infrastructure – and shows precisely why they are not fit to govern.
"The time is now to prioritise smart, green, transport infrastructure that will benefit communities. What National has proposed is completely nonsensical, and will make pollution and congestion worse," says Green Party transport spokesperson Julie Anne Genter.
"You cannot build your way out of traffic congestion by making more roads. The more you build, the more people drive.
"National promises to do more of what we've always done, so we will get what we have always got. Congestion, longer journey times, and more pollution.
"The claims of improvements to public transport will just be a drop in the rising ocean, especially considering the impact of more roads and scrapping Let's Get Wellington Moving.
"You can't trust National with our climate. This policy has the potential to set Aotearoa's climate progress back decades.
"The Green Party knows that climate pollution must come down, and it must be fast. Our communities have already experienced the devastating impacts of climate change. Today National are telling Aotearoa they don't care if it gets worse.
"There are much better options for moving people and freight. We need to be connecting our towns and cities with more reliable and frequent public transport.
TDB Recommends NewzEngine.com
"The Green Party would transform public transport networks, build light rail in Auckland and Wellington, and provide comprehensive bus lanes in all cities. We will invest in nationwide rapid rail for passengers, and rail and coastal shipping for freight, to connect regions and major cities, and contribute to economic development, and decarbonisation.
"Plus, we'd create safe walking and biking routes for every school with more pedestrian crossings, and lower speed limits near schools.
"The Greens are the only party with a plan that shows how we can make things better for everyone in Aotearoa. With more Green MPs we will invest in a transport system that gives people real affordable options that protect the climate," says Julie Anne Genter.