TVNZ have done a song and dance over their Election 2023 coverage…
TVNZ confirms election night coverage, debate times and dates
TVNZ will have extensive coverage across the election campaign, with live debates, full election night coverage, and comprehensive news and analysis.
Live Debates
TVNZ will host five live election debates during the election campaign, all live streamed on 1News.co.nz.
The first live Leaders' Debate will take place between Chris Hipkins and Christopher Luxon on September 19 at 7pm on TVNZ 1 and TVNZ+.
It will be moderated by Political Editor Jessica Mutch McKay and will be the first time voters get to see the leaders of the country's two main parties going head-to-head in a primetime debate.
The Young Voters' Debate on September 25 at 7.30pm will be hosted by Re: News' Anna Harcourt alongside 1News Digital's Isaac Gunson.
This online-only debate will focus on the unique challenges affecting Gen Z and Millennial voters and be live streamed via all Re: News' social channels, TVNZ+, 1News.co.nz and 1News social platforms.
TDB Recommends NewzEngine.com
Exploring the issues that matter most to Māori will be the focus for the Kaupapa Māori Debate on September 26.
Deputy Political Editor Maiki Sherman will be out front for this online-only debate, which will be live streamed from 7.30pm via TVNZ+, 1News.co.nz and across 1News social channels.
Q+A's Jack Tame steps up to moderate the Multi-Party Debate on October 5, airing at 7pm on TVNZ 1 and TVNZ+.
The final party lineup will remain open until the week of the debate due to the timing of TVNZ's qualifying polls.
The second and final Leaders' Debate with Hipkins and Luxon airs just two days before polling day on October 12 at 7pm on TVNZ 1 and TVNZ+, led again by Jessica Mutch McKay.
…5 debates, only 3 of them on screen.
Yawn.
The Working Group in association with the Taxpayers' Union, TDB and Curia Polling are simulcasting 7 debates on Freeview TV 7pm each Tuesday until the election with 5 Unique Electorate Polls!
We've done Napier, Ilam, we will do Northland, Auckland Central and Tamaki alongside an after show debate 8.30pm on September 19th at the Backbenchers Pub in Wellington where we will review TVNZs first leaders debate with the leaders and pundits who weren't invited by TVNZ.
Next weeks Party Debate in Auckland is looking like the best Debate for the entire season AND it will be live streamed on the NZ Herald as well!
Labour's Willie Jackson vs National's Paul Goldsmith vs Māori Party's John Tamihere vs TOPs Raf Manji vs ACTs David Seymour.
Greens and NZ First TBC.
ARE YOU NOT ENTERTAINED?
I recommend you book tickets now because this will sell out immediately.
Register your attendance here.
No one else is bringing you 7 live debate with 5 unique polls! Not TVNZ, not The Spinoff, not The Standard, Not ZB, not NZME, not Stuff!
We are.
And all without one red cent from NZ on Air!
To paraphrase the mighty Wu-Tang Clan, TWG Ain't Nuthing ta F' Wit.
It ain't over till the Fat Blogger sings Comrades.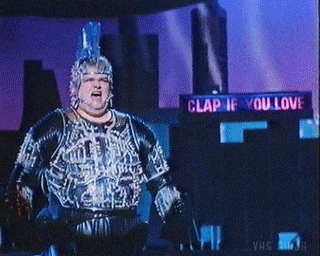 Increasingly having independent opinion in a mainstream media environment which mostly echo one another has become more important than ever, so if you value having an independent voice – please donate here.
If you can't contribute but want to help, please always feel free to share our blogs on social media