The Melanesian Spearhead Group has thrown away a golden chance for achieving a historical step towards justice and peace in West Papua by lacking the courage to accept the main Papuan self-determination advocacy movement as full members.
Membership had been widely expected across the Pacific region and the MSG's silence and failure to explain West Papua's fate at the end of the two-day leaders' summit last week was a tragic anticlimax.
Many see this as a terrible betrayal of West Papuan aspirations and an undermining of Melanesian credibility and solidarity as well as an ongoing threat to the region's security and human rights.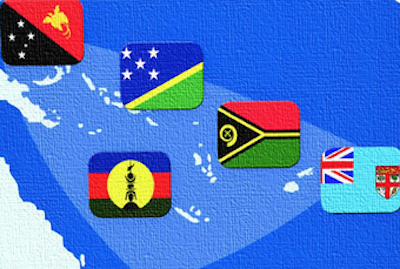 It is also seen as a success for Indonesia's chequebook and cultural diplomacy in the region that has intensified in recent years and months with a perception that Jakarta has bribed its way to prevent the United Liberation Front for West Papua (ULMWP) from upgrading its status from observer to its rightful full membership.
Questions are often asked about why is Indonesia even in the MSG, albeit only as an associate member, when this organisation was founded with a vision expressed in Goroka, Papua New Guinea, in 1986 for Melanesian independence, solidarity and development.
Its own website declares that the MSG stands for "a strong and shared political desire, for the entire decolonisation and freedom of Melanesian countries and territories which [are] still under colonial rule in the South Pacific, thereby developing a stronger cultural, political, social and economic identity and link between the people and communities of Melanesia."
Why have a Trojan horse in their midst? A former Vanuatu prime minister, Joe Natuman, questioned the direction of the MSG back in 2016 when he claimed the West Papuans had been "sold out" and likened the failure of the organisation to grant ULMWP membership to when Jesus Christ was betrayed and sold for 30 pieces of silver.
Driven by 'own agendas'
He complained at the time that "some people" were trying to drive the MSG for their own agendas with implied criticism of Fiji, Papua New Guinea and Indonesia.
TDB Recommends NewzEngine.com
Earlier this year, Natuman was even more explicit when he admitted that the MSG had made a mistake by allowing Indonesia to join the Melanesian body in 2015.
"We Melanesians have a moral obligation to support West Papua's struggle in line with our forefathers' call, including our founding prime minister, Father Walter Lini, Chief Bongmatur, and others," he said.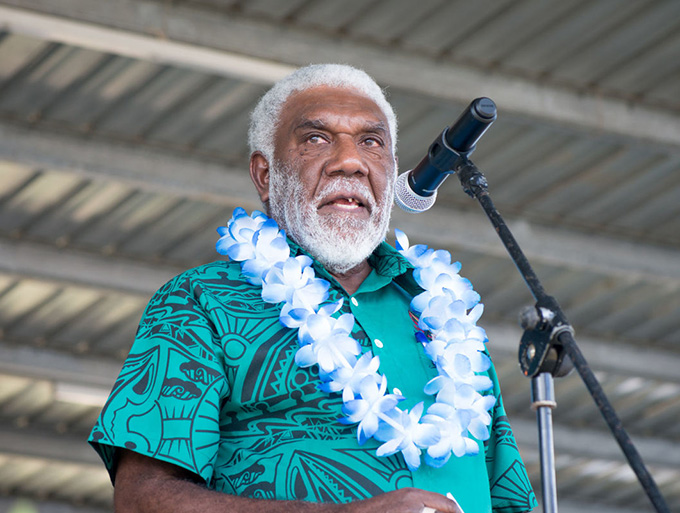 "Vanuatu has cut its canoe over 40 years ago and successfully sailed into the Ocean of Independence and in the same spirit, we must help our brothers and sisters in the United Liberation Movement of West Papua (ULMWP), to cut their canoe, raise the sail and also help them sail into the same future for the Promised Land."
This week's failure of the Melanesian leadership to stand by the ULMWP is a travesty.
Right. Finally have the MSG Leaders Summit communique. Melanesian leaders reject ULMWP's bid for full membership. No consensus. Benny Wenda and co will be bitterly disappointed by this, while Indonesia will be very pleased 1/ pic.twitter.com/7keV9WGFDR

— Stephen Dziedzic (@stephendziedzic) August 25, 2023
The justification as outlined in the final communique – there was a silence on West Papua when the summit ended and a promised media conference never eventuated – is barely credible.
The communique claimed that there was no consensus, the ULMWP "does not meet the existing" criteria for membership under the MSG agreement, and it also imposed a one-year membership moratorium, apparently closing the door on West Papuan future hopes.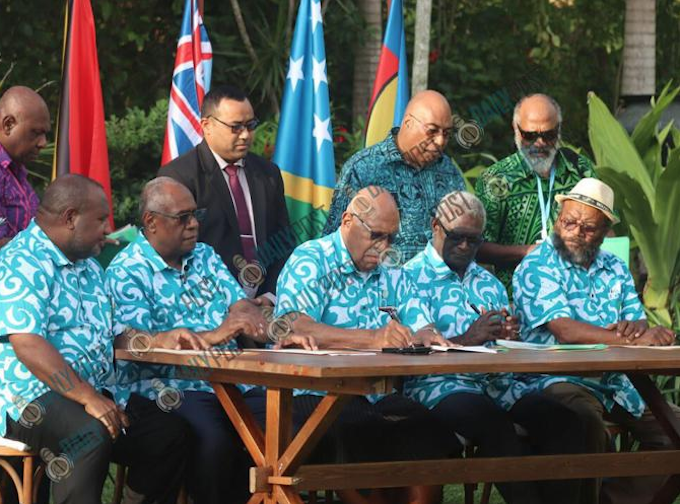 Shocking surrender
This is a shocking surrender given that one of the existing and founding members is not an independent state, but a political movement – the Kanak and Socialist National Liberation Front (FLNKS) of Kanaky New Caledonia. Already a positive precedent for ULMWP.
The FLNKS has long been a strong supporter of West Papuan self-determination and was represented at this week's summit by former front president Victor Tutugoro.
The other members are the host country Vanuatu (represented by Prime Minister Ishmael Kalsakau, now leader of a minority government after the Supreme Court ruling on Friday), Fiji (Sitiveni Rabuka, who made a public statement earlier in the year backing West Papuan leader Benny Wenda and the ULMWP), Papua New Guinea (Prime Minister James Marape), and Solomon Islands (Manasseh Sogavare).
The tone was set at the MSG when the Indonesian delegation (the largest at the summit) walked out in protest when ULMWP interim president Benny Wenda addressed the plenary. An insult to the "Melanesian way".
Indonesian delegation walks out of MSG leaders summit before West Papuan leader Benny Wenda's speech. pic.twitter.com/qW0YMxnrVk

— Ben Bohane (@ben_bohane) August 23, 2023
Only a day earlier, Wenda had expressed his confidence that the MSG would admit ULMWP as full members. This followed a week of massive demonstrations in West Papua in support of MSG membership.
Stressing West Papua's vulnerability and constant history of human rights violations at the hands of Indonesian security forces, Wenda said: "This is the moment the entire world, all Melanesians, are watching. It's a test for the leaders to see if they will stand up for West Papua in the eyes of the world."
Had he been lied to by MSG officials? What went wrong?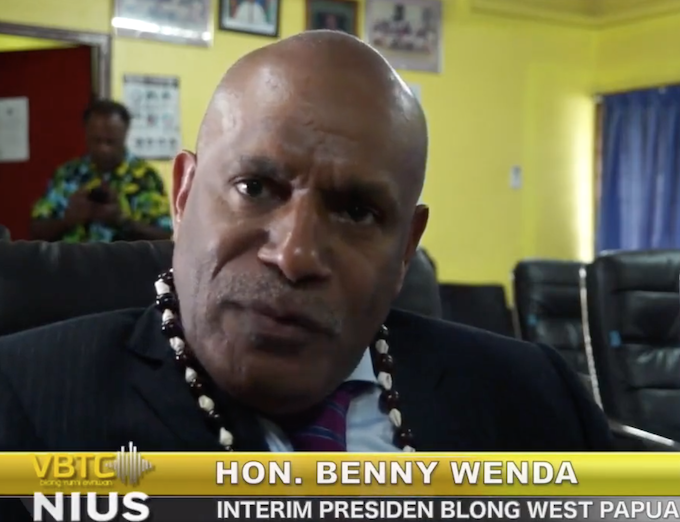 'Frustrating day'
"It was a frustrating day since there was no press conference despite repeated promises and so far no official statement/communique," leading Vanuatu-based photojournalist Ben Bohane said of the summit wrap. "Leaders took off and media feel like we were lied to."
Across the Pacific, many have reacted with shock and disbelief.
"I am totally disappointed in the failure of the MSG leaders to seize the opportunity to redefine the future of West Papua and our region," PNG's National Capital District Governor Powes Parkop, long a staunch advocate for the West Papuans," told Asia Pacific Report.
"Fear of Indonesia and proactive lobbying by Indonesia again has been allowed to dominate Melanesia to the detriment of our people of West Papua."
Parkop said it was "obvious" that the MSG leaders were "not guided by any sound comprehensive policy" on West Papua.
"The MSG Secretariat has failed to do a proper historical and social political analysis that can guide the MSG leadership," he said.
Parkop said this policy of appeasing Indonesia had not worked in the "last 50 to 60 years".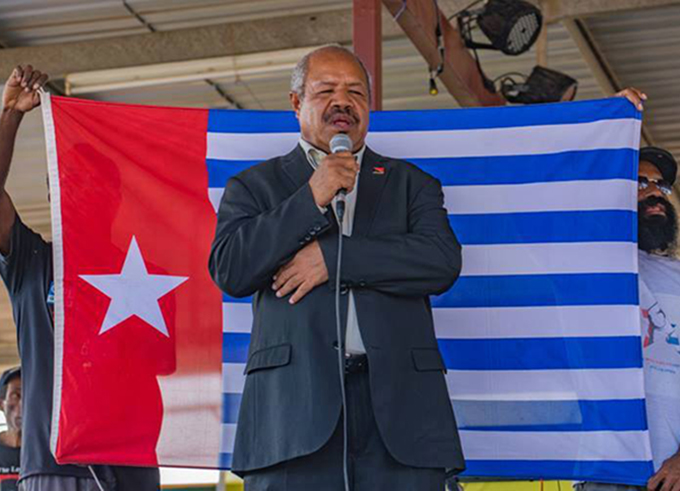 'Affront to Melanesian leadership'
"So banking on it again will not only condemn our people of West Papua to more hardship and suffering under the brutal Indonesian rule but is an affront to the leadership of Melanesia.
"I will continue to advocate against Indonesian rule and the status quo unless we see real tangible changes in the rights and freedom of the West Papuan people.
"Melanesia, as late Father Walter Lini eloquently stated in his prime, is not free while West Papua is not free."
Dan McGarry, investigations editor of the Organised Crime and Corruption Reporting Project, said: "Many people in Melanesia will see this as a betrayal. Public sentiment throughout the subregion runs strongly pro-independence for West Papua.
"That said, the odds of consensus on this were vanishingly small. Indonesian and French lobbying in the lead up further reduced those odds."
Lewis Prai, a self-styled West Papuan diplomat and advocate, also condemned the MSG rejection, blaming it on "throwing away moral values for the sake of Indonesia's dirty money".
"We know that we are victims of Indonesian oppression and [of] the unwillingness of Melanesians to do the right thing and stand up for freedom, justice and morality.
"And it is very unfortunate that this Melanesian organisation has been morally corrupted by one of the biggest human rights violators in Asia — and one of the worst in the world — Indonesia.
"Thank you to the West Papua supporters in Vanuatu and the surrounding region. We will continue to speak. No amount of money will be able to silence our voices."
Dr David Robie, editor and publisher of Asia Pacific Report, has written on West Papuan affairs since the 1983 Nuclear Free and Independent Pacific (NFIP) conference in Port Vila and is author of Blood on their Banner: Nationalist Struggles of the South Pacific.