SOMEONE CALL THE POLICE!
Two Māori Women just beat the snot out of Two Māori Men live on TV!
Last nights Newshub Nation Powerbrokers Debate was easily the best Political Debate to date and it was flattering watching Newshub Nation copy The Working Group's pub politic debates and hilariously steal our last panelists…
…it's good to see the Newshub Producers watching our show. I'll send an invoice.
Now.
I've been very critical of Marama Davidson over the last 3 years, but sweet Jesus, she and Debbie knocked this debate out of the park last night and as far as I'm concerned, all is forgiven because if she can pull a performance like this out of the hat, she deserves the co-leadership!
TDB Recommends NewzEngine.com
I tuned in to expect a blood bath by Winston and David, but Marama and Debbie were head and shoulders above both of them and it's funny how it took two strong wahine to make David look like a silly boy and Winston a grumpy old man!
Rebecca Wright, who has to date done the best political interview with her absolute destruction of Luxon last week was a brilliant MC who wasn't putting up with any shit from either David or Winston.
"Confidence is not competence' – what a line!
The first round of questions was over cuts.
ACT want to amputate the Ministry's of Women, Māori, Youth, Pacific Peoples and Ethnic Communities.
David attempts to claim they cost money and do nothing but that's bullshit.
Those Ministries are constantly reviewing legislation and ensuring their opinions and their voices and their concerns are heard as law passes.
NZ is a liberal progressive Democracy we acknowledge that there are power imbalances in society and these Ministries are fundamental filters to ensure we are not simply slaves to majoritarianism because representative democracy requires more than that.
David knows the cost of everything and the value of nothing, these Ministries aren't supposed to make money, they are supposed to ensure people in society with less power are heard!
Winston's position that Maori aren't indigenous is so grossly simplistic it hurts and at one point Winston attempts to counter Marama by suggesting he's a white cis male and that she's trying to silence him.
Everyone's eyes rolled!
David was criticised for race baiting and pretended he wasn't burning crosses while holding the matches.
He worked so hard to claim he was 'moderate' it was hilarious.
Winston wants to make gang members terrorists and intends to put all 9000 gang members into prison. It's fucking insane.
ACTs desire to spend a billion on prisons and pretends it only costs a dollar a day to try and minimize the cost is bullshit.
Tough on crime and soft on poverty – Debbie had the line of the night and the Māori Party wealth tax was their bottom line!!!!
David trying to justify his confidence threat to National, it didn't sound convincing.
David couldn't actually name his bottom lines which is weird because the referendum forcing a new treaty on Maori is their only bottom line but clearly he didn't feel like he could try that shit on while Debbie and Marama were standing right there.
Winston was grumpy.
Marama made the point she and Debbie could work together while claiming David and Winston couldn't work together.
In answering the criticism that David and Winston couldn't work together, David attacks Winston.
I know, I couldn't believe it either.
Marama and Debbie were just so much better than David and Winston who both looked out of touch, flustered and a little intimidated by Marama and Debbie.
Their fans who tuned in would have been shocked and it suddenly makes the Right look far more shaky and far more flakey than they ever have.
An Election Campaign takes on a life of its own and right now you could not have watched that Debate and thought Winston or David were the winners.
It could be that the Right have peaked this election and as voters ruminate, they are willing to change their minds.
This election is not over yet, no matter how much the mainstream media want to convince you it is.
We have 3 weeks this Saturday till the election.
If NZ First slips below 5, if TPM create an overhang, if the traditional overpolling and underpolling bias is taken into account – Luxon is NOT Prime Minster.
If the Left votes – the Left wins!
Our next The Working Group live-streamed simulcast Freeview TV debate is 7pm Tuesday, and it's the Auckland Central debate with unique polling.
It ain't over until the fat blogger sings!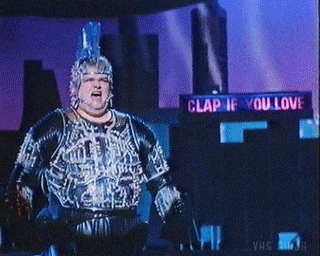 Increasingly having independent opinion in a mainstream media environment which mostly echo one another has become more important than ever, so if you value having an independent voice – please donate here.
If you can't contribute but want to help, please always feel free to share our blogs on social media
Increasingly having independent opinion in a mainstream media environment which mostly echo one another has become more important than ever, so if you value having an independent voice – please donate here.
If you can't contribute but want to help, please always feel free to share our blogs on social media