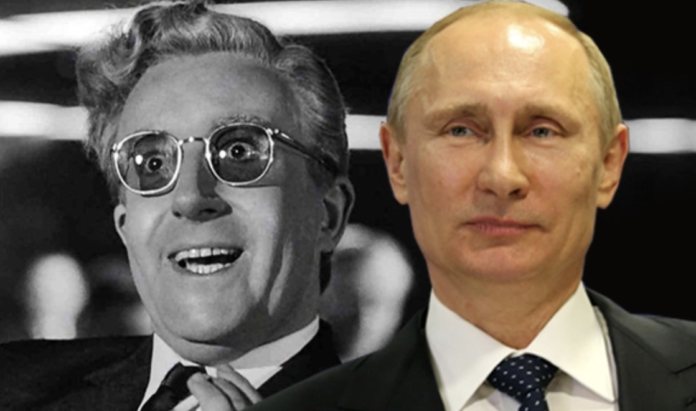 Mercenary Warlord turning on you wasn't on many Russia/Ukraine bingo cards yet here we are!
For those who aren't following the news right now, there looks like an attempted coup is under way in Russia and that will have enormous geopolitical consequences.
Prigozhin seems to have determined some attack on him yesterday was directly from the Russian Military after he said Putin had been deceived by them for invading in the first place. After the attack on his mercenary army, he vowed to drive straight to Moscow to take over the Ministry of Defence and there is a claim he has shot down a Russian Military helicopter and his forces are using the M4 motorway to Moscow.
Unless this is all a very advanced psy-op – shit just exploded and there's no going back now – the MoD can only accept his death by firing squad and he seems hell bent on leading a populist revolution against the MoD.
Where Putin is right now matters more than ever.
If he is in his doomsday bunker…
Putin Reveals Existence Of New Nuclear Command Bunker
Russia already has two very large bunker complexes built underneath mountains, including one housing a key nuclear doomsday command system.
TDB Recommends NewzEngine.com
…we should start getting a tad concerned.
Sorry to interrupt your weekend.
As you all were.
Increasingly having independent opinion in a mainstream media environment which mostly echo one another has become more important than ever, so if you value having an independent voice – please donate here.
If you can't contribute but want to help, please always feel free to share our blogs on social media